Authorities said that an 84-year-old man in Missouri accused of shooting a black teenager who mistakenly rang his doorbell has turned himself in.
Andrew Lester has been charged with first-degree assault and armed criminal action, prosecutors said.
Mr. Lester, who is white, allegedly shot Ralph Yarl, 16, who is black, once in the head and once in the arm last Thursday night. The boy survived.
A prosecutor said there was a "racial component" to the shooting.
Mr. Lester has not been charged with a hate crime, and charging documents do not describe the alleged racial bias.
He will remain at the Clay County Detention Center until his arraignment, or until he posts a bond, the sheriff's office told the press.
The teenager told authorities he had mistakenly approached Mr. Lester's home in Kansas City, Missouri last Thursday night to pick up his younger twin brothers, driving to Northeast 115 Street instead of Northeast 115th Terrace, one block away.
After Ralph rang the doorbell, Mr. Lester shot him twice – once in the forehead and once in the arm. No words were exchanged before the homeowner opened fire with a .32 revolver, prosecutors said.
Mr. Lester has not denied shooting the boy, telling authorities he believed he was protecting himself from a confrontation. Prosecutors have said Ralph "did not cross the threshold" of Mr. Lester's home.
Police initially detained Mr. Lester for questioning and released him without charges, sparking protests throughout Kansas City on Sunday.
On Monday, prosecutor Zachary Thompson announced Mr. Lester had been charged with first-degree assault and armed criminal action. If convicted, he could face life in prison.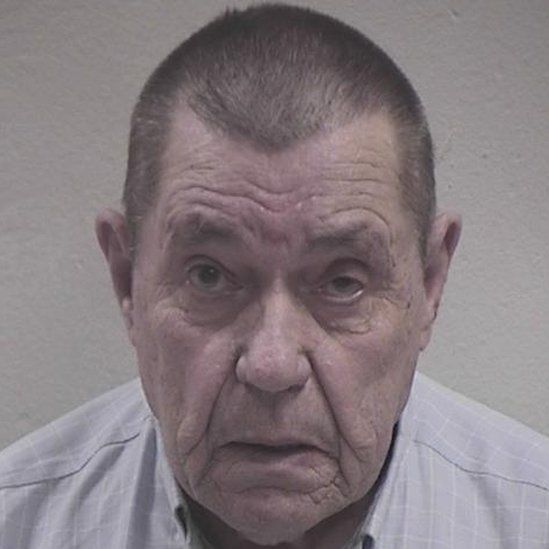 Relatives of the teenager said he sought help from three nearby homes before someone helped him.
On Tuesday, Ralph's mother Cleo Nagbe told CBS News that her son had returned home from the hospital, surrounded by a team of medical professionals.
He is expected to recover, Ms. Nagbe said, stunning his doctors, who said they had no idea how he survived.
A GoFundMe account set up to pay for Ralph's medical recovery has raised more than $2.7m (£2.1m) as of Tuesday.