Leading actress Saba Qamar was criticized for wearing a short dress at her birthday party. The actress reacted to the criticism.
The photo of the actress' birthday party was brilliantly edited by the users on social media, the photo was being shared with a large number of different memes.
In the photo of the actress, she was made to wear dupatta through editing and tights were also added.
Saba Qamar seems to be enjoying this photo and the comments made on it.
"It's really funny," he shared an edited photo on his Instagram story.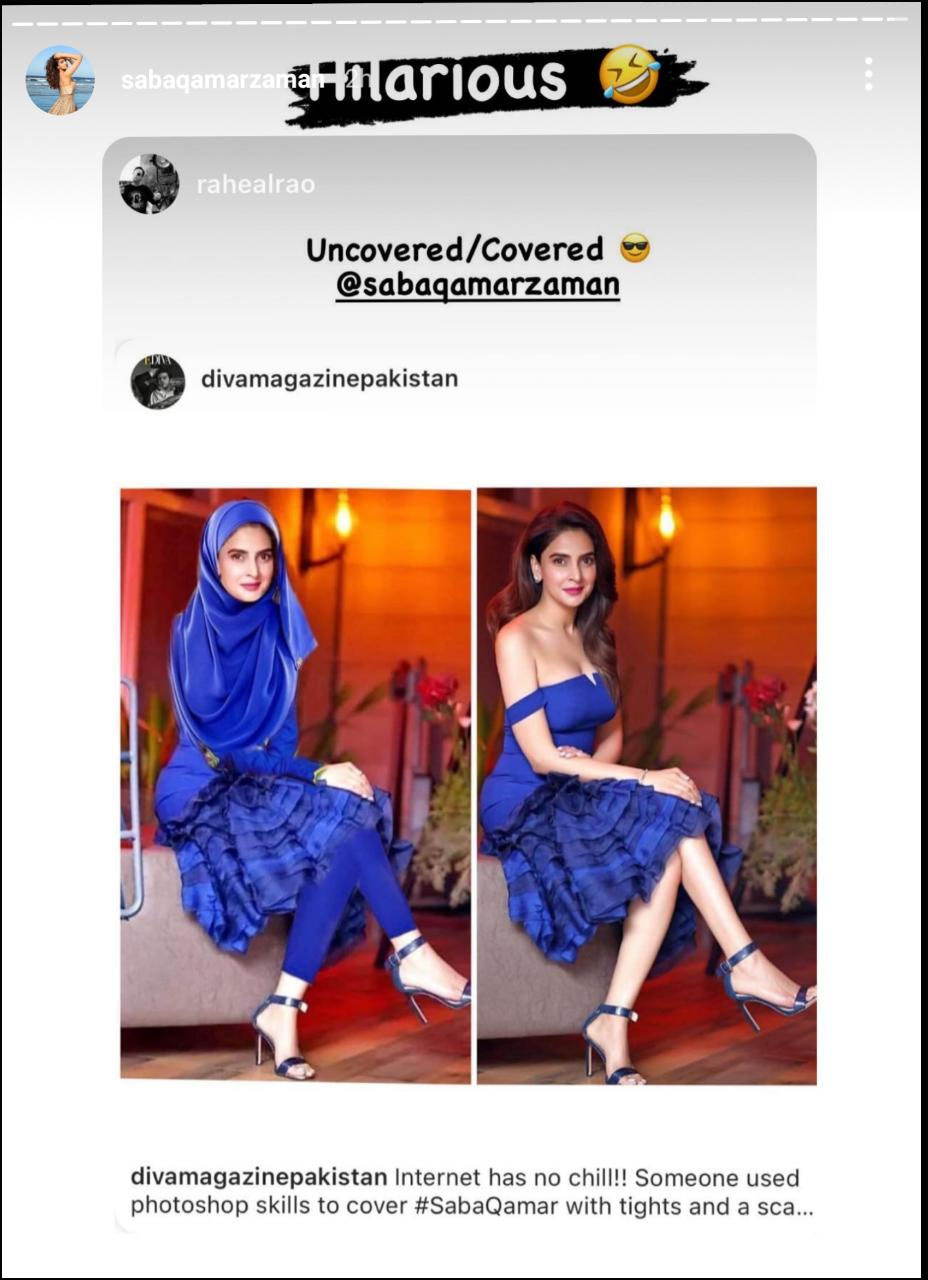 Some funny comments shared on Saba Qamar's photo: